The Parkhotel Lippstadt is located in the heart of Bad Waldliesborn, surrounded by a large, well-kept park. In just a few minutes' walk you can reach the beautiful, well-kept spa park, the "Walibo-Therme" thermal brine bath, the mini golf course, pharmacy, supermarkets, bakeries and other shops. A short drive away is the Lippstadt Golf Club, the historic old town of Lippstadt and the Alberssee. There are many beautiful cycling routes in the area and the hotel offers many services for cyclists.
---
Advantage Tennis Akademie
The Advantage Tennis Academy specializes in running tennis camps, which they adapt to every ability and age group. They work together with highly qualified licensed trainers and former tennis professionals and create individual performance concepts. In their training camps they offer a comprehensive range of training on our modern all-weather ITF-certified (Redclay Pro) courts as well as athletic training, yoga units and mental training. The joint outdoor terrace of the Advantage Tennis Academy and the TC Grün-Weiß Lippstadt in Mediterranean style invites you to relax and linger. The on-site gastronomy provides you with wholesome and healthy food and drinks.
---
Walibo thermal springs
The Walibo thermal springs invites you to relax and unwind in its spacious bath, sauna and wellness area to do something good for your body and mind. On over 7,000 square meters you will find enough space to have fun in the water with the family or to relax for a few hours undisturbed in our sauna area. The limited number of guests ensures that you can find the tranquility you want.
The tickets can be purchased at the hotel.
---
GolfClub Lippstadt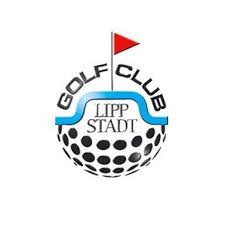 A lot has happened since the Lippstadt Golf Club was founded in 1994. The course has been steadily developed from a simple meadow with five lanes to a professional 27-hole course on a scenic area of approx. 110 hectares.
Den Greenfee für den GolfClub können Sie im Hotel erwerben.
Contact us
info@parkhotel-lippstadt.de
Tel: 02941 8820
Fax: 02941 88240
Visit us
Im Kreuzkamp 10
59556 Lippstadt (Bad Waldliesborn)
Deutschland